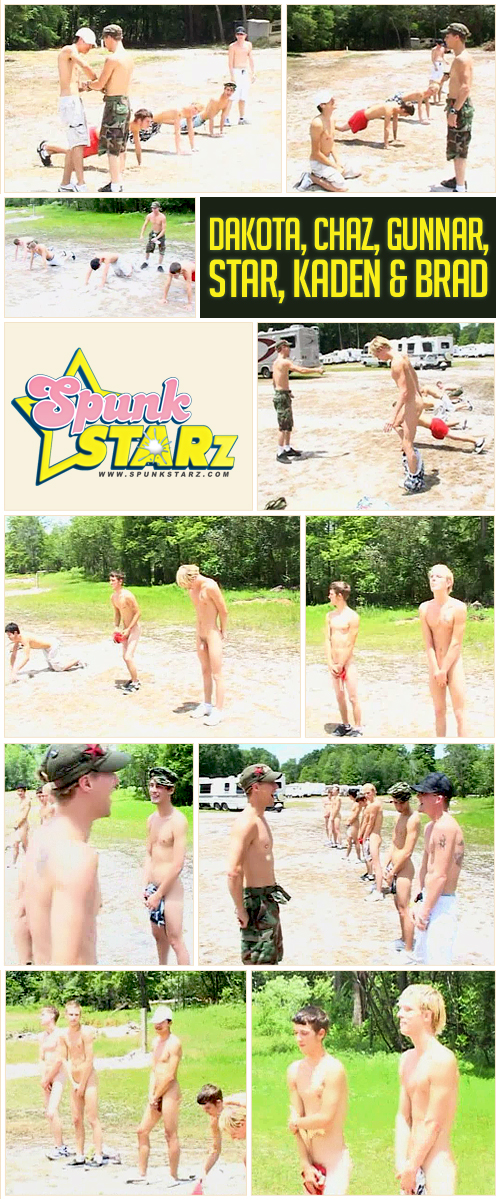 Lusty camp counselor Dakota enforces the daily activities with strong arming seven defiant jr. jocks into a series of calisthenics. Nude jumping jacks and push-ups are part of the rowdy routine. Brad Bones gets testy with the staff sergeant. Star throws coins at staff sergeant and bribes him of taking his pants off! Then the real tackling begins!
TURNING AMATEUR PORN STARS INTO PROS!
Get FULL ACCESS to the entire CJXXX Porn Network with your SpunkStarz membership!!