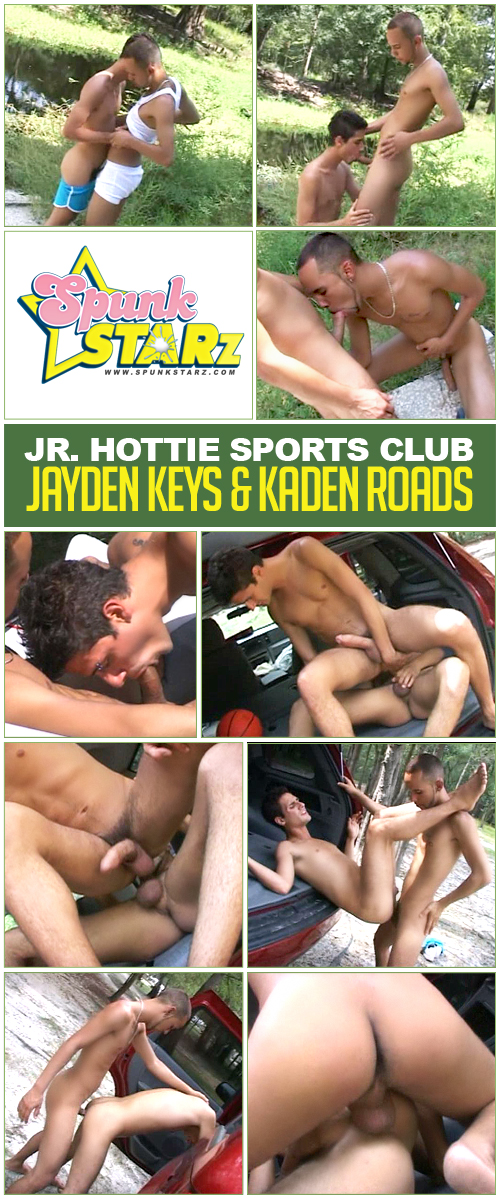 On a dinghy in the lake, Latin bambinos Jayden and Kaden decide to test each other's talents as in the flesh! Watch them blow each other's juicy pingas in the boat. Then Jayden tears up Kaden's ass and doesn't take any prisoners! Jayden takes matters into his own hands, and mouth. Kaden begins moaning as soon as they fucking starts, and judging by the curse words he shouts, dude loves it! You can't get enough of Jayden banging ass. Kaden can't either. Jayden turns his bottom upside down and gives him one of the most explosive fucks ever.
TURNING AMATEUR PORN STARS INTO PROS!
Get FULL ACCESS to the entire CJXXX Porn Network with your SpunkStarz membership!!